You are hereComprod UHF Yagi Antennas Series 480-70
Comprod UHF Yagi Antennas Series 480-70
---

COMPROD UHF YAGI ANTENNAS SERIES F-3872 433-70 430-70 480-70
The Comprod UHF Yagi Antenna Series is available in 2, 3, 7 element and our 70
MHz wideband configurations. Antennas can be customized to your
applications. Available with black anodized coating. Fully welded.
Vertically or horizontally polarized. Heavy-duty, rugged versions are
available.
Antenna has a rugged, fully welded design to withstand harsh environmental conditions.
Mounting hardware supplied will allow either vertical or horizontal polarization.
DC ground for lightning protection.
All UHF Yagi antennas are fully welded.
Heavy-duty versions are available.
For Purchasing Information Contact Timberline Radio Systems Ltd.
Western Canada Distributor for COMPROD Communications CANADA
Timberline Radio Systems Ltd. Richmond, British Columbia
Telephone: +1 604-290-3915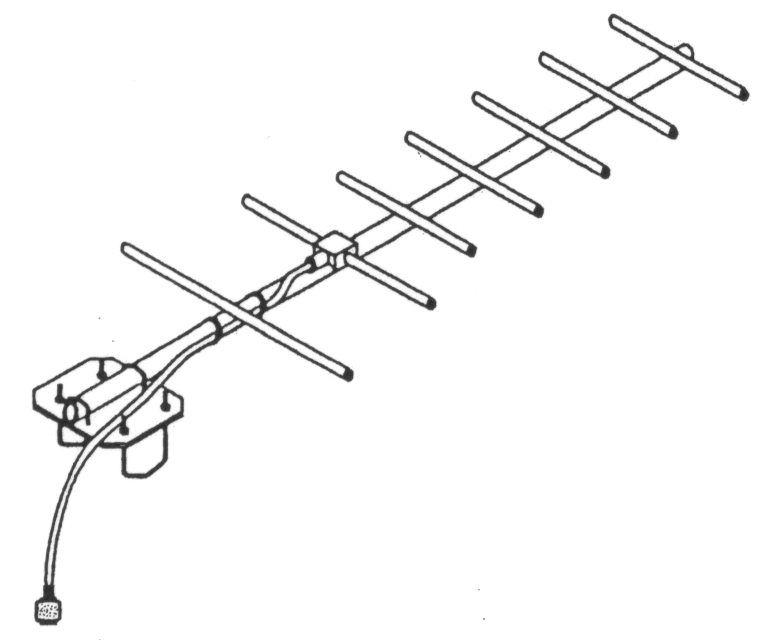 Featured Image Model #480-70

| | | | | |
| --- | --- | --- | --- | --- |
| 406-512 MHz | | | | |
| UHF YAGI ANTENNA | | | | |
| | | | | |
| Electrical Specifications | F-3872 | 433-70 | 430-70 | 480-70 |
| Frequency Range, MHz | 406-512 | 406-512 | 406-512 | 406-470 |
| Nominal Gain, dBd | 3.5 | 6.5 | 10.0 | 10.0 |
| Number of Elements | 2 | 3 | 7 | 7 |
| Bandwidth: 1.5:1 VSWR, MHz | 24 | 24 | 24 | 64 |
| Polarization | Vert. or Horiz. | Vert. or Horiz. | Vert. or Horiz. | Vert. or Horiz. |
| Horizontal Beamwidth (Vert. Pol.) | 138º | 83º | 62º | 62º |
| Vertical Beamwidth (Vert. Pol.) | 72º | 59º | 48º | 50º |
| Front to Back, dB | 10 | 12 | 20 | 17 |
| Pattern | Directional | Directional | Directional | Directional |
| Power Rating, Watts | 350 | 350 | 350 | 350 |
| Nominal Impedance, Ohms | 50 | 50 | 50 | 50 |
| Lightning Protection | DC Ground | DC Ground | DC Ground | DC Ground |
| Standard Termination | Type N Male | Type N Male | Type N Male | Type N Male |
| Mechanical Specifications | | | | |
| Length, in (mm) | 28 (711) | 23 (584) | 45 (1143) | 45 (1143) |
| Width, in (mm) | 14.5 (368) | 14 (355) | 14.5 (368) | 14.4 (366) |
| Weight, lbs (kg) | 2.8 (1.3) | 2.9 (1.3) | 3.9 (1.8) | 3.9 (1.8) |
| Rated Wind Velocity: No Ice, mph (km/h) | 160 (257) | 160 (257) | 150 (241) | 150 (241) |
| Rated Wind Velocity: 0.5" (13mm) Ice, mph (km/h) | 120 (193) | 120 (193) | 110 (177) | 110 (177) |
| Lateral Thrust @ 100mph wind, lbs (kg) | 9 (4.1) | 8.7 (4.0) | 16 (7.3) | 15 (6.8) |
| Projected Area, ft² (m²) | 0.34 (0.03) | 0.32 (0.03) | 0.61 (0.06) | 0.55 (0.05) |
| Mounting Hardware | 127-85 Clamp | 127-85 Clamp | 127-85 Clamp | 127-85 Clamp |