You are hereComprod Duplexers Canadian Distributor of VHF & UHF Mobile & Fixed Station Duplexers
Comprod Duplexers Canadian Distributor of VHF & UHF Mobile & Fixed Station Duplexers
---

COMPROD designs and manufactures leading-edge components. Due to its unique manufacturing process, the company is able to offer efficient, scalable and reliable RF infrastructure solutions.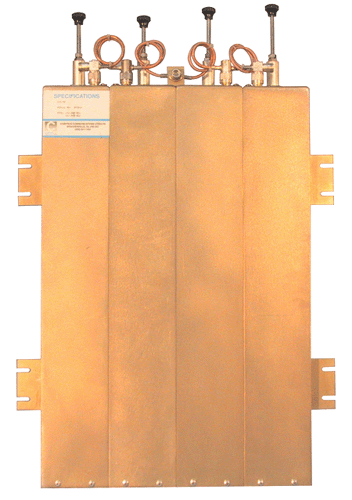 From design to after-sales service, nothing is forgotten.
Every component is of superior RF quality and resistant to the most extreme weather conditions.
We offer a five year guarantee on many of our RF material products. Essential infrastructure components are welded, using the highest quality workmanship.
Our products and our networks are flexible and scalable. They easily adapt to your changes and add-ons.
We offer after-sales technical support for the life of the system. We do not discontinue products.
We provide same day shipping World-Wide with immediate availability for most items.
The COMPROD Line of Fixed Station & Mobile Duplexers is second to none in quality, durability and design. Each duplexer is easily
tuned using a standard tracking generator and spectrum analyser available in nearly every radio shop.
Timberline Radio Systems Ltd. is proud to represent the COMPROD line of RF Products and invites you to contact us for Product Information, Product Pricing and Immediate Delivery.
Western Canada Distributor for COMPROD Communications CANADA
Timberline Radio Systems Ltd. Richmond, British Columbia
Telephone: +1 604-290-3915