You are hereSupplier for Comprod Antennas, Duplexers, Multiplexers, Combiners and RF Products
Supplier for Comprod Antennas, Duplexers, Multiplexers, Combiners and RF Products
---


Timberline Radio Systems Ltd., your Global Distributor for Comprod RF Products, a Canadian based RF Design Company specializing in Antennas, Duplexers, Combiners, Power Dividers, Directional & Bi-Directional decouplers, as well as a vast array of other high quality RF Products.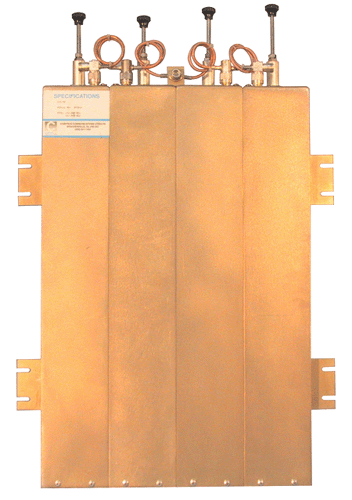 At Timberline Radio Systems, we take the time to understand your project as well as your specific requirements, in order to determine the correct type & model for your individual application.
We provide a complete suite of services including site surveys and path loss calculations, tower installations as well as antenna & duplexer installation.
In keeping with the highest standards, we get your order complete within the same day and delivered onsite, where you need it - World-Wide.
Please take some time to browse the Comprod Product Selections and download our Comprod Catalog online.
Base Station Fixed Radio Antennas VLF Airband VHF & UHF Land Mobile
Low Band, Aviation, VHF and UHF Antennas for General Use
Timberline Radio Systems Introduces the Comprod Antenna Product Line.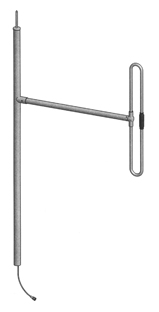 Considered the Pioneer of Radio Antennas, Comprod Communications has been manufacturing antennas nearly, since the invention of radio. Their product lines include Folded Dipoles, Verticals and Cross-Polarity as well as a wide selection of duplexers and multiplexers. Comprod meets and exceeds the worlds finest RF standards.
Our featured products of the year are the Comprod 871F 1/2 wave single lobe antenna better known for it's practical deployment especially in general class and portable applications and the 872-F Dual Lobe known for it's overall gain and High Performance.
The Comprod series is unique in its high efficiency and exceptionally wide bandwidth, covering the frequency ranges of 118-137 or 138-174 MHz at a VSWR of 1.5:1 or better. As a result of genuine, wide bandwidth design, the Comprod series is perfectly suited for multiplexed and multi-channel systems.
Two model variants of this rugged antenna are available: Pattern adjustable version
with external cable harness enabling its pattern to be changed in the field; and the
fixed pattern versions (such as the 1/2 and 1/4 wave options), that includes the cable harness inside the mast and dipole booms.
International Distributor & Exporter for Comprod RF Products
Exporting from Richmond, British Columbia, Canada to Countries World-Wide
Timberline Radio Systems Ltd. Richmond, British Columbia
Telephone: +1 604-290-3915