You are hereCustom Engineered Telcommunications
Custom Engineered Telcommunications
---
Mobile Pager Inter-Connect Systems & Radio Telephone
Timberline Radio Systems Ltd., provides clients with services that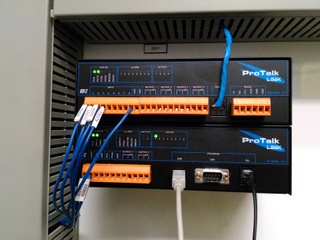 include Telephone Interconnect Systems and Digital Integration of Two Way Radio and Signal Paging Systems. Applications include SCADA Monitoring for Electric Facilities and Industrial Plants, enabling Wide Area Paging Alerts and Extended Phone Line Communications.
Additionally, we engineer VHF & UHF Radio & Repeater Systems using RF Plotting and Heat Map Software that enables us to place wireless repeaters, base and mobile radios in strategic locations for the best reception possible.
A properly engineered radio system will last for years. Every system requires annual maintenance which includes attention to antennas, cables, back-up batteries, power supplies and inter-connected devices. We offer maintenance packages that include annual tuning and necessary replacement of parts where required.
We understand your safety depends on our knowledge and workmanship.