You are hereWelcome to Timberline Radio Systems Ltd.
Welcome to Timberline Radio Systems Ltd.
---
Timberline Radio Systems Ltd. specializes in the Electronic Engineering of VHF & UHF Radio Repeater Stations for the Industrial sector including Mining, Exploration, Underground Tunnels, Power Plants & Marine. We also Engineer Complete IT Infrastructure Solutions from conception to completion.
More than just another radio company... Timberline Radio Systems Ltd. was founded in 2006. Our product is the result of 30 years development in Electronics & Radio Technology, combined with 12 years working onsite in the service of Two Way Radio Systems, Radio Repeaters & Radio Equipment.
Specialists in Alternative Electrical Energy Solutions such as Solar Powered, Low Current Transmitters and Repeaters that are ECO friendly.
Our radio and digital products are custom designed and engineered exclusively, to meet the highest standards of our global clientèle.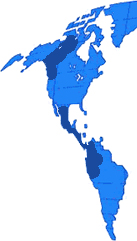 Our company's focus has always been to supply "Best of Breed" technology, with particular focus on industries in remote, rural areas of operation. We service Off The Grid, Industrial & Rural business in the Asia Pacific Rim, USA & Alaska, as well as the South Pacific, Central & South America.