You are hereVHF Radio Repeaters Deployed World-Wide
VHF Radio Repeaters Deployed World-Wide
---
Timberline Radio Systems deploys Radio Repeaters for companies, organizations and governments around the world, who rely on dependable communications.
Our Doghouse™ Repeater is built from 10G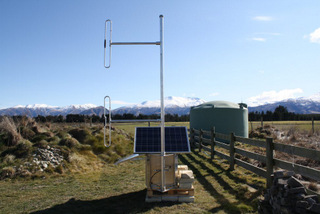 Sea Grade Aluminum as a complete unit that utilizes the TAIT Repeater Platform, a single Comprod 872F antenna and a Comprod Rack Mount Duplexer. The repeater is powered with dual 150 Watt Solar panels (300 watts total) and includes an internal regulator module.
The bottom rack has ample room for six full sized 12 volt batteries with top posts.
The model in this photo was ta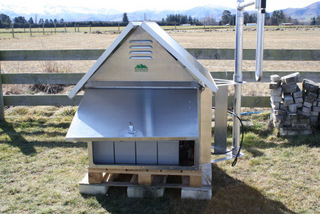 ken while being tested at a research site in New Zealand, prior to it's final deployment as the Marine "Channel 80" Repeater for the Pitcairn Island; the World's most remote civilization, situated in the South Pacific. For more information on our repeaters, electronic engineering or radio communications shelters, please contact us today.