You are hereSupplier of Portable VHF Radio Repeaters for Land Mobile & Marine Based Communications
Supplier of Portable VHF Radio Repeaters for Land Mobile & Marine Based Communications
---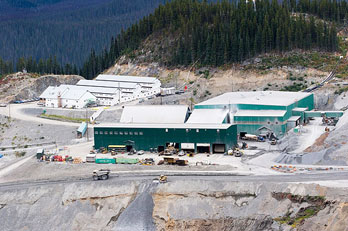 Timberline Radio Systems Ltd., services Remote Mining Camps, Hydro Electric, Logging Camps, Oil/Gas & heavy industry with customized communications ranging from VHF & UHF Radio Repeaters, Two Way Radio, Broadband Satellite & Telephone.
Our goal is to meet the needs of our customers, by designing systems that operate from alternate energy sources such as battery, solar panels and "Off The Grid" generating plants built to withstand extreme, harsh environments.
We
specialize in custom designed, Lightweight solar powered transportable
repeaters and solar powered systems that can be easily transported from one site to another by land or air and relocated depending on your needs. Every system is built in a Pelican 1520 Case and engineered on light weight aluminium, designed to be carried by hand and easily relocated.
Our featured Transportable repeater is built using the TAIT TM-8000/TM-8110 series in back-to-back configuration otherwise known as COS. The compact design includes an aluminium base, pre-tuned mobile duplexer and external connectors for the antenna and external DC voltage supply.