You are hereAbout Timberline Radio Systems Ltd.
About Timberline Radio Systems Ltd.
---
Founded in 2006 at Vancouver, British Columbia Canada, Timberline Radio Systems Ltd. is the product of 30 years development in Radio Technology, combined with 17 years working onsite in
service and installation of Two Way Radio & Portable Communications. At Timberline Radio Systems Ltd., we believe in a No-Nonsense Approach to doing business. As radio systems integrators, we design communications products to suit very specific requirements, while deploying a highly competent crew of Technicians with skills ranging from Two Way Radio, VHF & UHF Radio Repeaters, Avionics, Long Range HF Communications and Telephone Inter-connect systems.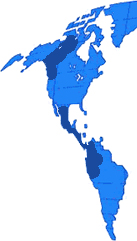 The company's focus has always been to supply "Best of Breed" radio safety equipment, with particular focus on industries in remote, rural areas of operation. We service Mining, Underground Tunnels, Logging, Marine, Utility Companies, Power Producers, and Industrial Business in Canada, the USA and Abroad.
---
Timberline Radio Systems Ltd., is a systems integration provider of Two Way Radio and Telecommunications. We market our products through Regional and International Business avenues. The essential attributes for building and maintaining Timberline Radios Systems' business continues to be quality-driven sales, service and support which requires "face-to-face" selling. Sales of services and products provided by Timberline Radio Systems Ltd., may require engineering plans, federal government licensing, training and permits prior to installation and use.